JetMaster Photo Panel – from Innova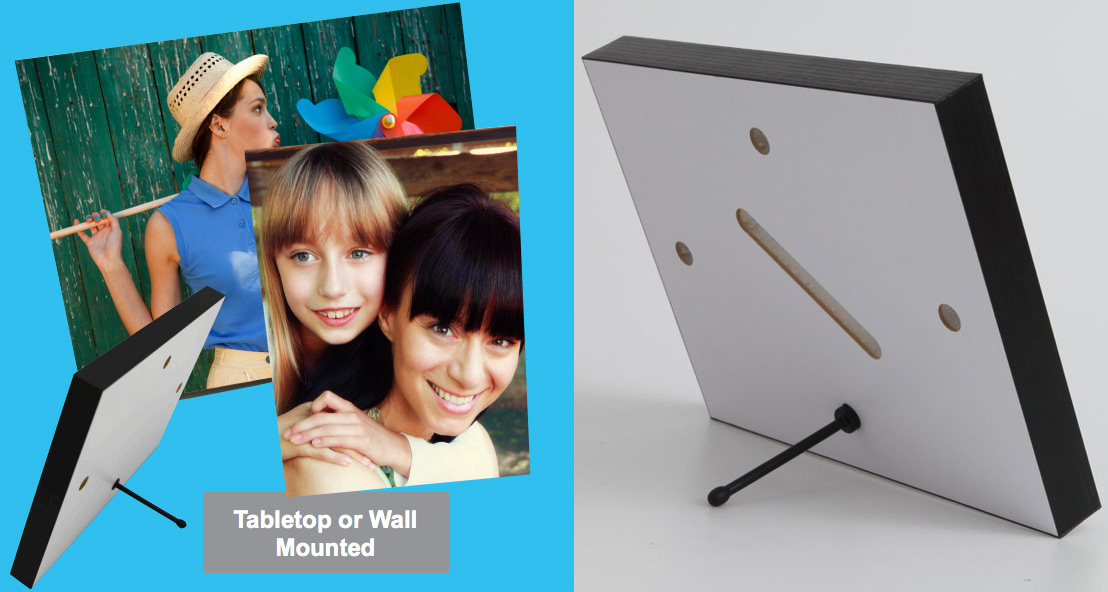 Frame-free simplicity
Looking for a simple and effective way to mount and display photographs? Choose the JetMaster Photo Panel – an elegant, frame-free block mount for the desktop, counter or wall that's as simple to make as pressing 'Print'.
The 1" thick JetMaster Photo Panel is lightweight and robust. Finished with a black trim edge, it's available in a wide range of sizes. It couldn't be easier to assemble your JetMaster Photo Panel. Take your print and position it carefully on the adhesive surface of the panel. Press down. Insert the desk stand supplied or hang. A take-home solution for customers you can have ready in minutes.

---
How it Works

Step 6: Place your photo panel face down on a cutting mat and use a rotary cutter or craft knife to remove the excess paper from the edges.

Step 7: Insert the desk stand into one of the pre drilled holes on smaller frames or use the slits on the back of larger frames to display your finished photo panel.

JetMaster Photo Panel Tools Alignment Tools and Jet Master Rollers are all available.
>>Download the full instructions (PDF)
---


---
Features
Stylish frame-free mount
Choice of black or white edge finish
Pressure sensitive adhesive
Sturdy, lightweight 1" thick panel
Wide range of sizes
Studio tips
Create a stir in-store by assembling JetMaster Photo Panels 'live' at the counter.
Available sizes
Sizes listed indicate the size of print required for the JetMaster Photo Panel, finished panels will be slightly smaller than these dimensions.
---